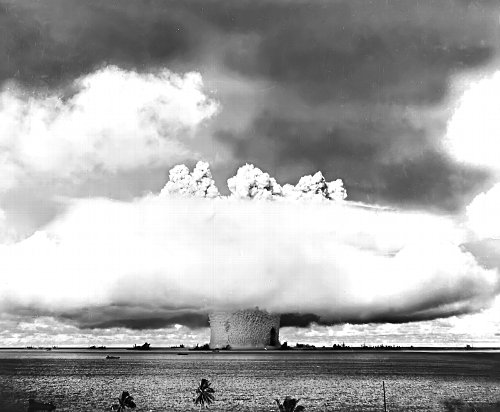 Photo Of The Month - As we continue to digitize negatives from our collection, we often run across some amazing photos. Sometimes it's that perfect shot or that combination of a great photo and the story behind it... so we created the Photo of the Month and hope you enjoy!
Above Photo - RWP# N247883A - ATOMIC BOMB TESTING - Atomic cloud during Baker Day blast at Bikini, 7/25/46. Note: the black vertical line is reportedly the battleship USS Arkansas (BB-33) going up into the funnel!

Photo courtesy of the National Archives and Records Administration and US Dept of Navy.